Demolition City Saints 'Lords Of The Wasteland' CD
$

7.95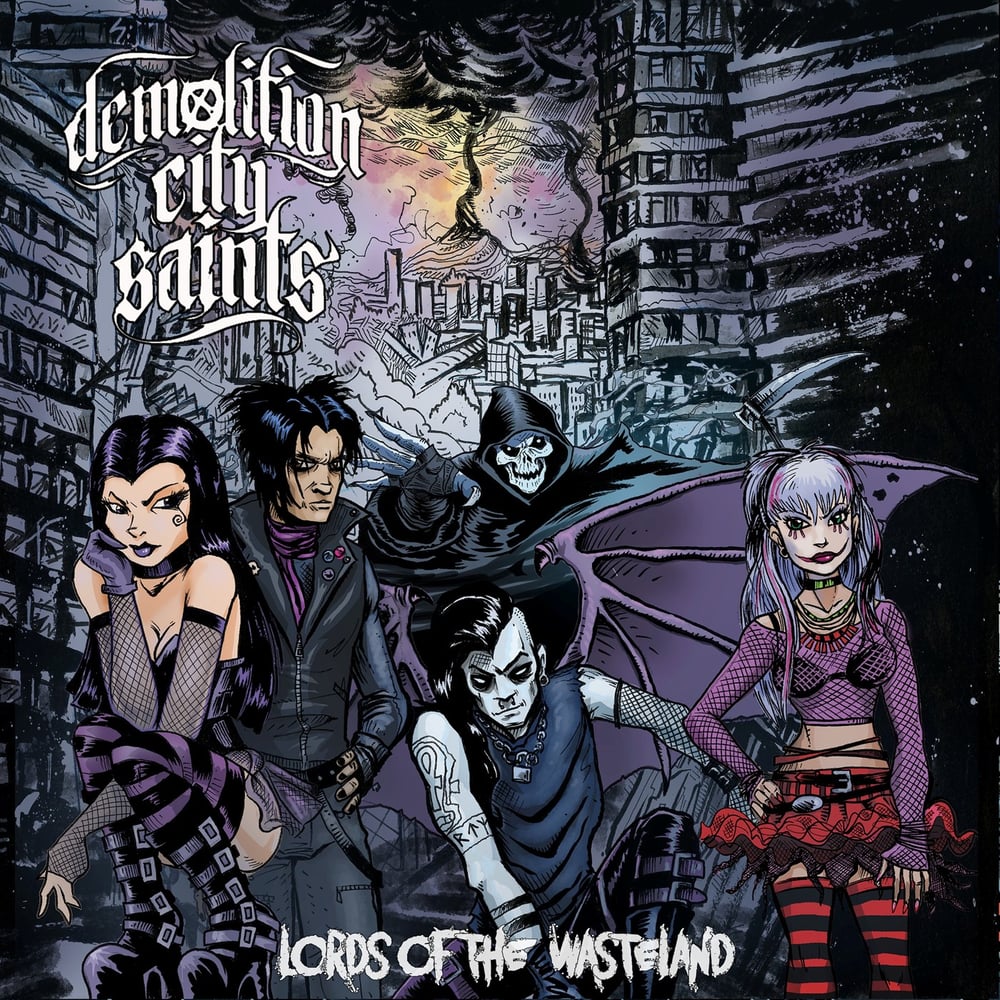 Join our two female heroines and their band of misfits on their journey to battle the soulless electronic downfall of music as we know it. Let us band together and demand the airwaves bring back the alternative power pop anthems that took over our hearts and minds and let us not relive but reestablish the times when girls rocked and guitars ruled the earth.
Come along, the time is now to immerse yourself in waves of distortion, Marshall stacks and sing along choruses. Who wants some real rock songs to sink their teeth into that are gritty, ferocious, catchy and heartbreaking all rolled into one delicious package?
This CD is factory replicated (silver pressed) and comes packaged with an 8 page booklet, a full set of lyrics as well as full recording and musician credits. We will begin packaging your CD for shipment within 48 hours after placing your order. You can expect your CD to arrive in 3 to 5 business days in the United States, International shipping time is estimated between 6 to 11 business days but can take longer depending on the customs of your country.